April 2021:
Hello everybody,
Sorry for not having been activ here for so long!
Come to visit my new homepage here:
You still can see all my paintings and drawings on Facebook:
Take care!

Bonjour tout le monde,
Désolée d'avoir délaissé ce site depuis un bout de temps.
Venez visiter mon nouveau site :
et participez à mes cours en ligne de la méthode Feldenkrais tous les lundis à 18h30 !

Vous pouvez continuer à voir mes peintures et mes dessins sur Facebook :
A bientôt !
----------

November 2017:
I have just finished a
new painting
!


----------

6th February 2017:
Check out my new painting in the
art gallery
!
----------
Happy new year!!!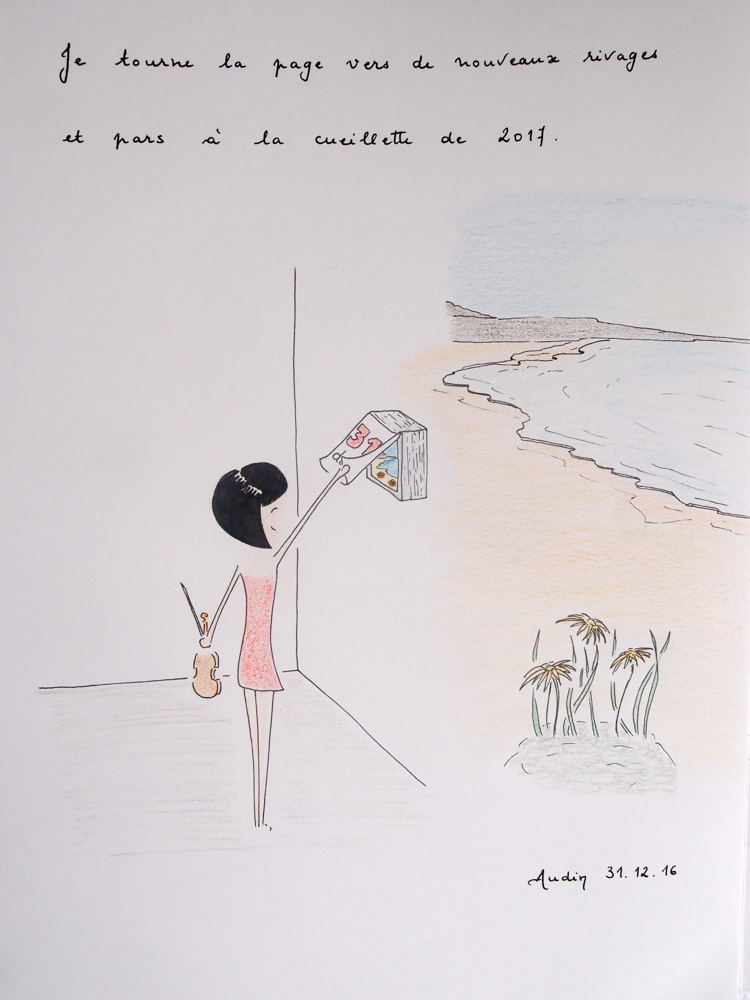 ----------
13th November 2016:
Here
a video of my concert at the library in Eschweiler last week.
7th November 2016:
I'm going to be playing
at the library in Eschweiler
on Wednesday 9th November
to commemorate the Night of Broken Glass. There will be a reading of the book "Wir waren doch so jung" by Jennifer Riemek and Michael Kuhn.
----------
31st October 2016:
Very proud of
Mia
and Laura, who played so well last saturday night!!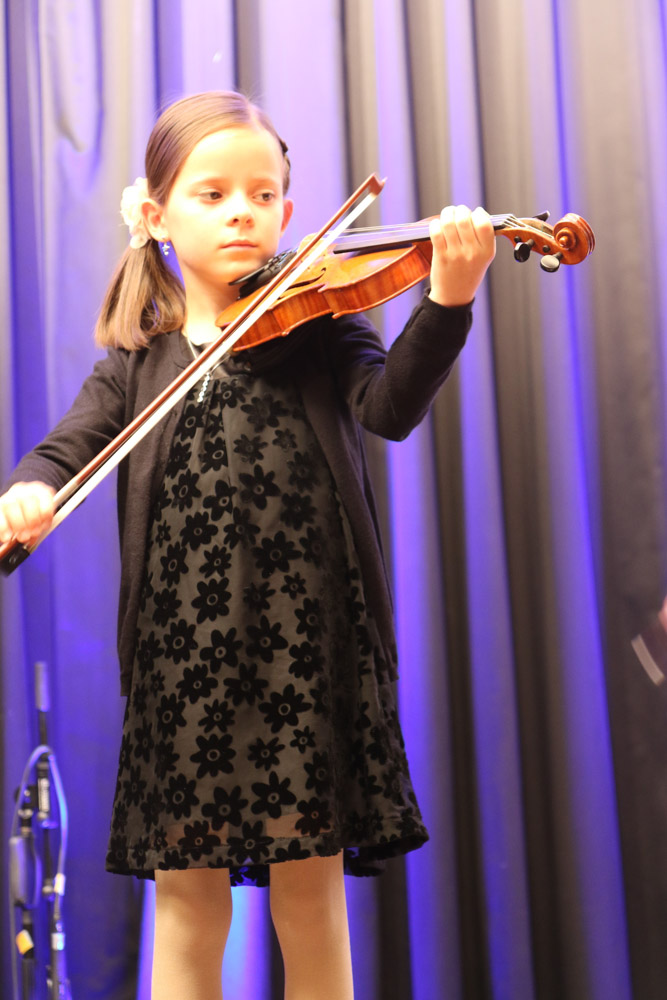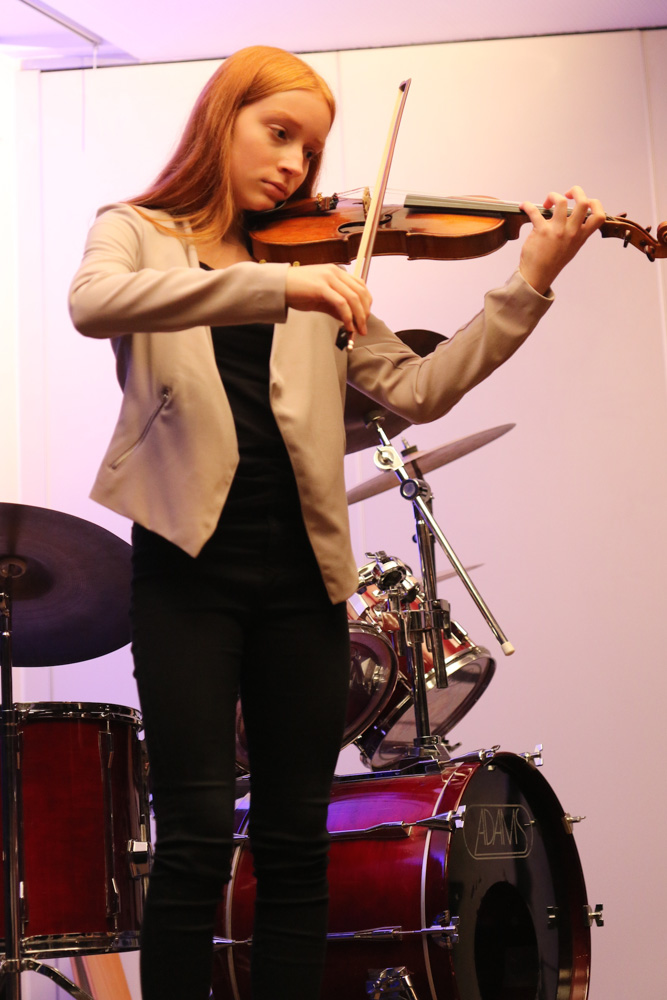 ----------
1st july 2016:
Cool
concert of my pupils
tonight, bravo!
--------
5th june 2016:
I had a wonderful concert yesterday with great composers, cool friends and warm audience!
Thank you all for coming!
2nd june 2016:
I'm looking forward to the concert in two days!
Here a photo of the dresses I made for the occasion: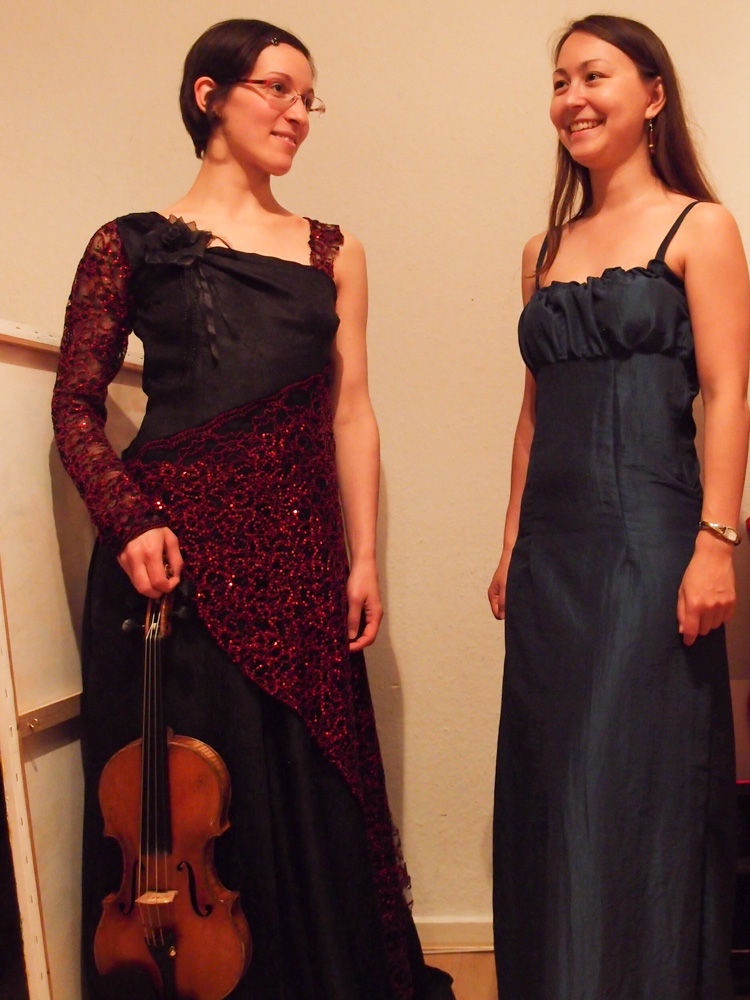 This is a virtual preview of the concert:
----------
16th May 2016:
I'm very happy to announce my next duo concert with Adeline Hulin, as
Duo Contraste
:
"Eine musikalische Reise durch Europa"
4th June 2016, 19h
Realschule Patternhof, Patternhof 7, Eschweiler 52249
Vivaldi, Mozart, Ysaye, Wieniawsky, Schubert...
In the first piece by Vivaldi, you will be able to hear my very good pupil Laura Thülen playing with us.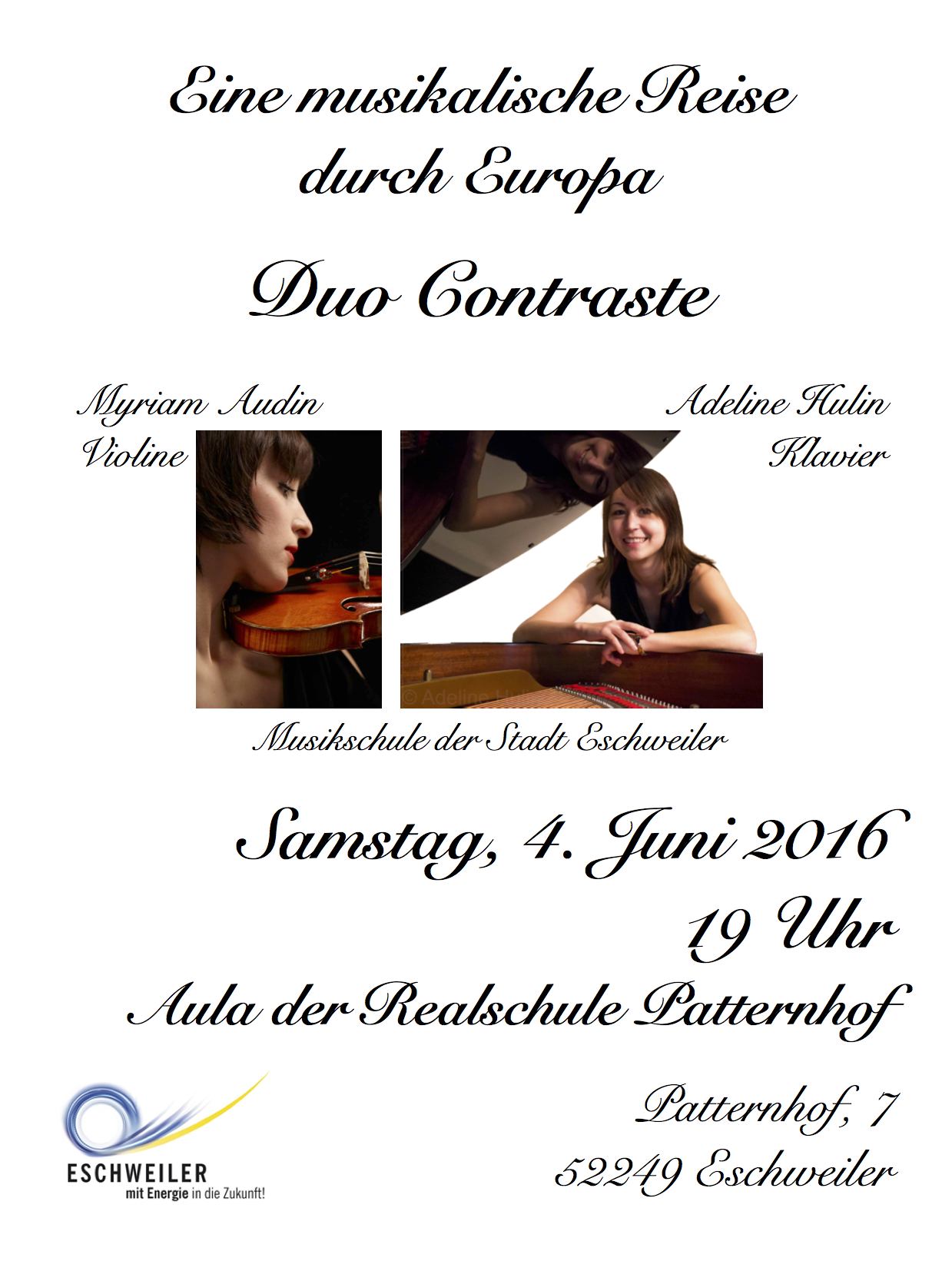 ----------
4th April 2016:
I spent two great weeks playing the beautiful and colorful music by Respighi with the Orchestre Philharmonique Royal de Liège and John Neschling. The last piece we recorded,
Trittico Botticelliano
, inspired me this drawing: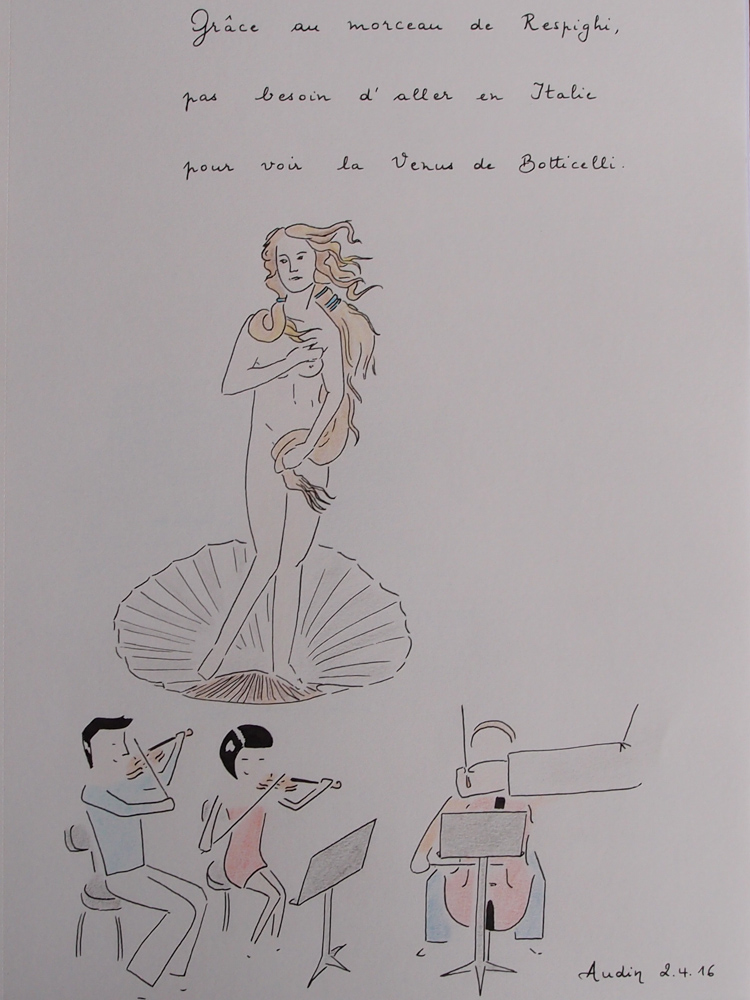 ----------
22nd March 2016:
From Liege today, playing in the orchestra,
solidarity with Brussels
.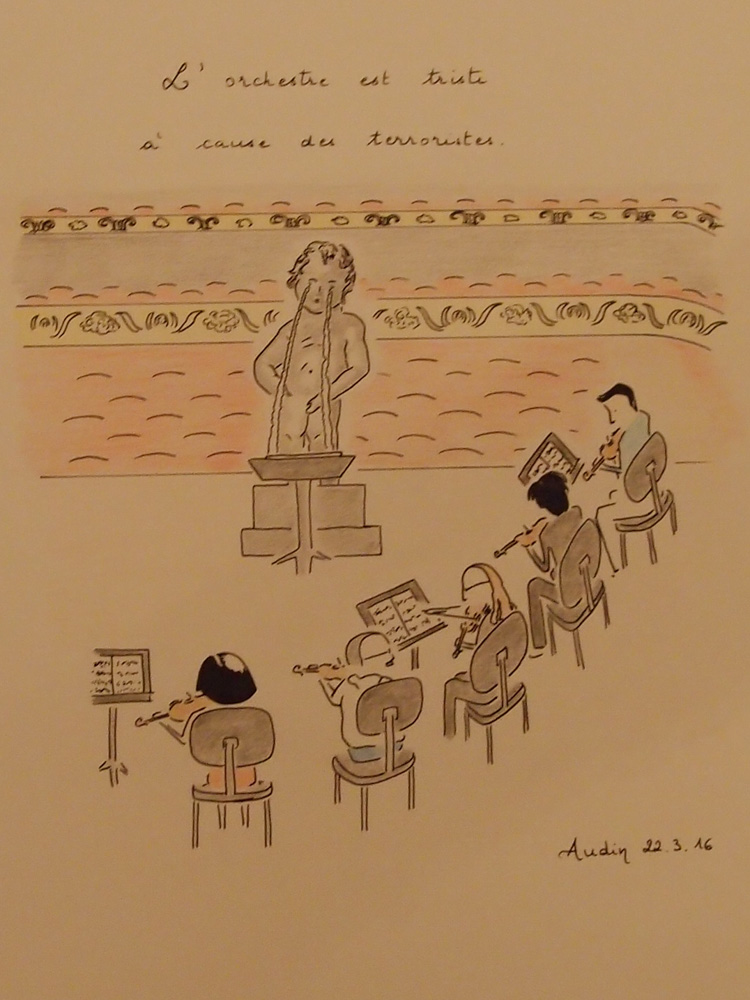 8th March 2016:
Happy international day of women's rights!
To my
new drawings
...
----------
23rd January 2016:
Very proud of both my pupils Laura (13) and Emilia (12) who took part in the competition "Jugend musiziert" in Aachen yesterday.
Laura got the 2nd prize! Emilia got the 3rd prize!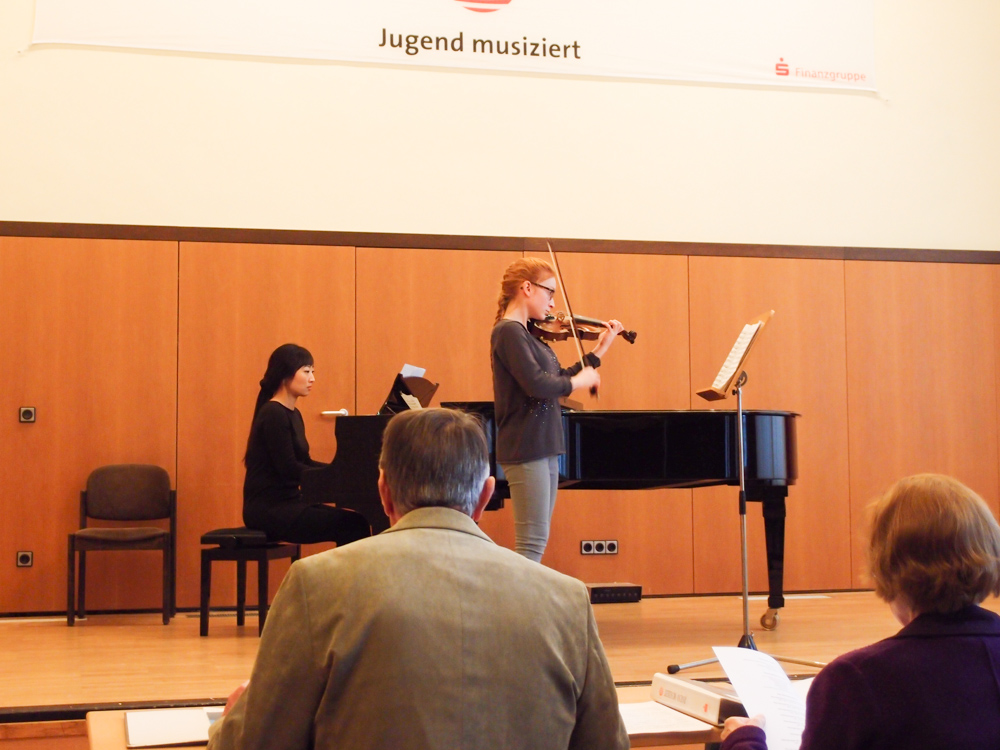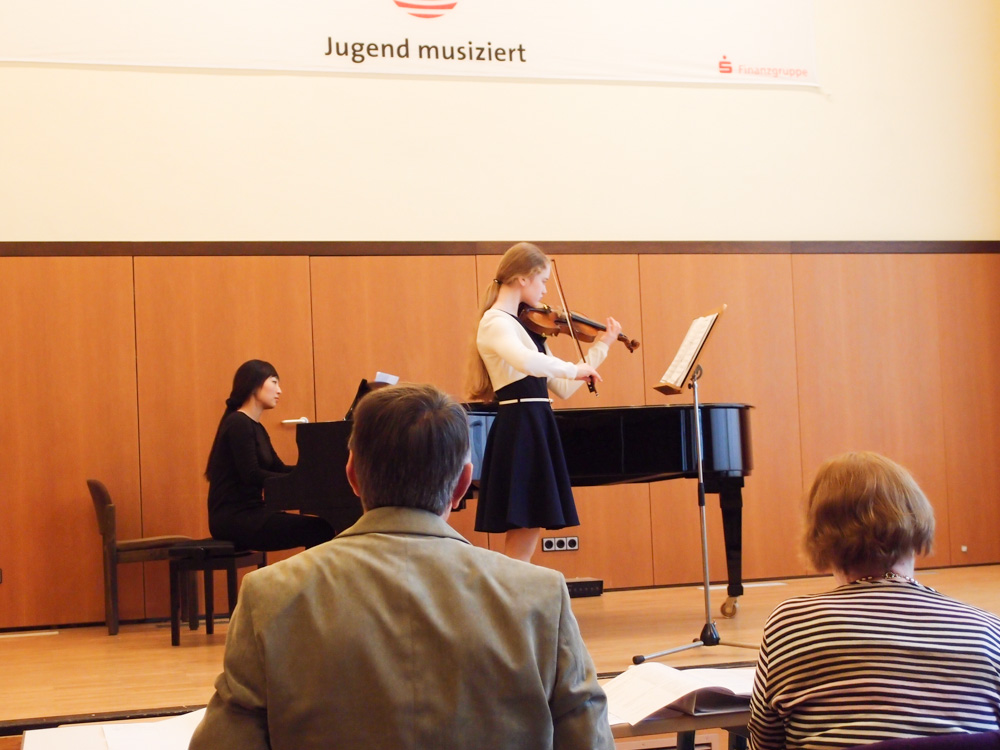 ----------

2nd January 2016:

Bonne année 2016 !
Frohes neues Jahr!
Srecna Nova Godina!
Happy new year!
Check out this
new page
with some of my drawings!
----------
5th December 2015:
You can watch the video of the last concert of my pupils
here
!

----------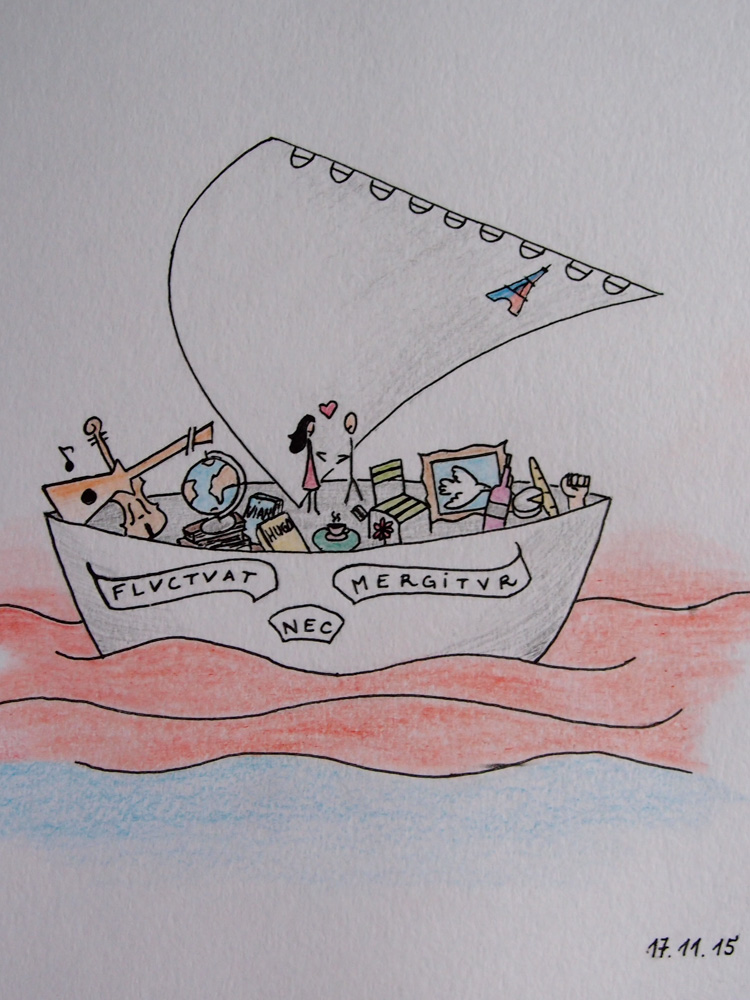 ----------

November 2015:
Look at my new painting in the art gallery!
----------
16. July 2015

Topic of the week (4): Think twicE!
Do you sometimes say something you wish you hadn't, maybe because it wasn't nice or it made no sense? So you tell yourself « think twice before you speak! »
In the same way when you practise, you think you have to play first in order to see how it sounds and then, play again to correct and improve. Now when you play the first time, maybe you are playing something that is not nice or that makes no sense. You know at once you don't want to play this way, but it's too late.
What would be more efficient is thinking about what you want to play and how you want to play it first, and then, only then, do it exactly as you imagined! Thus, you don't need to correct yourself, because you are playing the way you planned.

So... whatever you play, even if you repeat it 2, 3, or 10 times, think twice before you play!


----------
21. Mai 2015
Topic of the week (3): don't forget your goal!
Hi guys! This topic is especially written for music students who always practise too much and never get the satisfaction of their work...
What is your goal? A competition? An exam? A concert? First you need to have a goal, otherwise why do you practise so much?
Your goal is to play your piece(s) the best you can on stage on the very day. You want to be there, to be concentrated and free, to controle your playing and be creative, to feel both relaxed and excited. So that is exactly what you want to practise every day!
Of course you need to practise your pieces, but don't overpractise or you will get caught in the technical aspect only and get tense and unable to enjoy yourself. So keep in mind that your goal is just to play well and be satisfied with yourself...always!

----------

6. Mai 2015
Topic of the week (2): practise slowly!